RADCO Founder and CEO Norman Radow was born and raised in public housing in Brooklyn, New York. His harrowing experiences as a young boy showed him firsthand the influence that property management can have on the quality of life for residents and the greater community. With this experience in mind, Norman founded The RADCO Companies, a real estate investment firm, in 1994.
RADCO Residential launched in 2015 to deliver high-performance property management services for The RADCO Companies rapidly evolving portfolio. During its first five years, RADCO Residential created operational success while developing its distinct cultural and data-driven business practices. In 2021, RADCO Residential expanded its management and operational platform in service of third-party multifamily clients.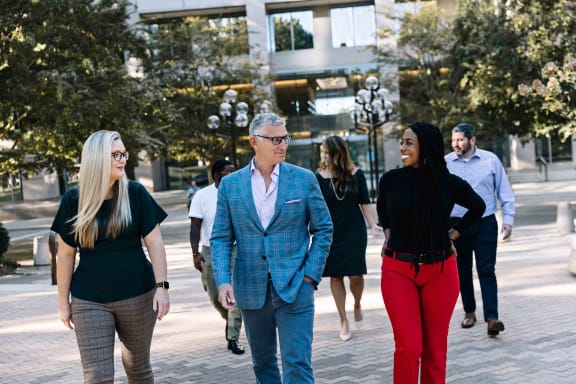 Mike Brewer, RADCOs Chief Operating Officer, leads from the heart. Through the practice of his servant leadership, RADCO recognizes the value of our people and takes pride in being a human-centric organization with a team member-first philosophy. We take care of our team members who in turn deliver excellent customer care to our residents, guests, and business partners. Forever learning is part of the RADCO culture. We invest in team members educational, mental, physical, and financial wellbeing. Learn more about RADCOs Culture, Benefits, and current Open Positions.
RADCO Residential team members embody our Core Values and are determined to deliver on the lessons that Norman learned in his youth. We work hard to Build Better Living so our residents and team members can Live Life Better.